Supply of industrial equipment and components: Agriculture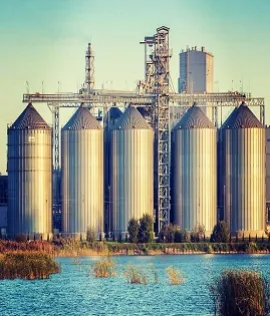 Since 2016 PT NOLFIN INTERNASIONAL is exclusively representing several internationional brands and manufacturers of Industrial equipment and components for oil and gas and agriculture industry.
in the Export and Import of Silo Equipment, Silo Engineering and Construction as well as Equipment Installation, Aspiration and Automatic Control System. We cooperate with some quality partners around the world especially GRAIN CAPITAL (Ukraine), SYMAGA (Spain), BONFANTI (Italy) and others.

We appreciate customers who have selected Grain Capital services and equipment including world-renowned companies such as «Kernell», «Glencore international AG», «ADM», «Louis Dreyfus Commodities Ukraine», «Bunge International» and others.

In Indonesia Grain Capital appoints PT Nolfin International as Grain Capital's exclusive agent since 2017. Grain Capital will fully support PT Nolfin International to implement the project.